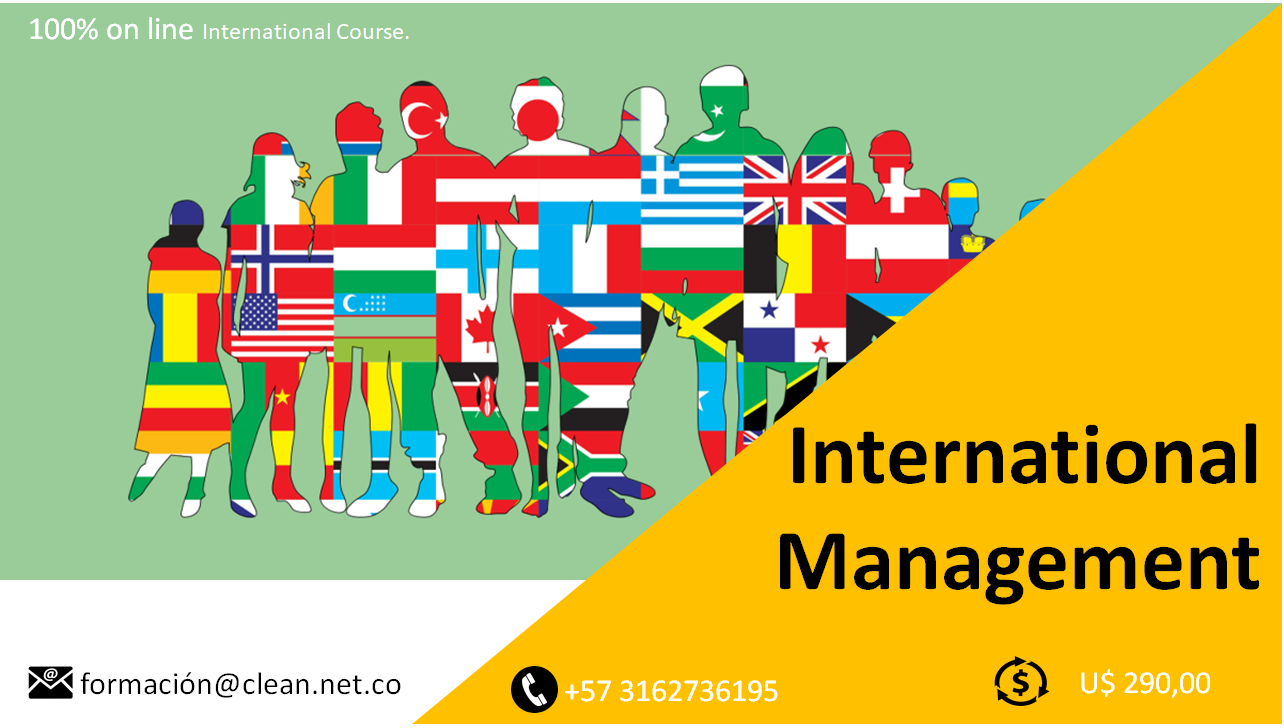 International course that shares concepts, tools and techniques to analyze the environment of organizations, determine their ability to conduct international business and manage the international operation.

Objetives
Know the concepts of Business, Company and Environment.
Know the tools of Environment Analysis.
Criticize the global trading environment, economic and political factors.
Recognize differences between countries.
Know the global competitive strategy design process.
Contents
Theme 1: Introduction to Business
Business as economic activity
Enterprise
Industry
Market
Economy

Theme 2: International Enviroment

Globalization
Differences in national cultures


Theme 3:Strategy and structure for International Business

The Strategy of International Business
The Organization of International Business
Entry Strategy and Strategic Alliances


Theme 4:International Business Operations

Exporting, Importing, and Countertrade
Global Production, Outsourcing, and Logistics
Global Marketing and R&D
Global Human Resource Management
Accounting and Finance in the International Business